British Council Bangladesh, in partnership with Change Maker (a national non-profit organisation), launched 'Innovate, Incubate and Grow (IIG): A Social Enterprise Support Programme' on Jan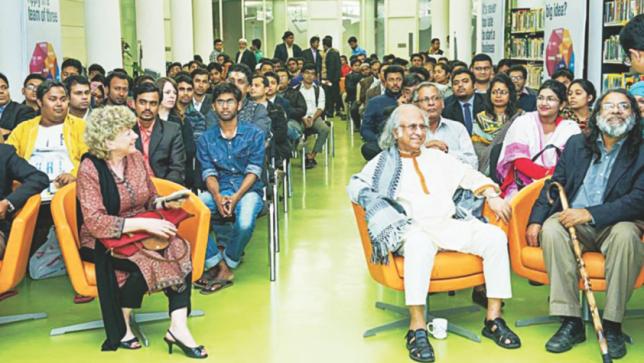 uary 16, 2016 at the British Council-Fuller Road premises.
Through this nationwide competition, the British Council will invite innovative, unique and pragmatic ideas developed by promising young social entrepreneurs which will be supported until they become bona fide businesses.
Dr. Qazi Kholiquzzaman Ahmad, Chairman of Palli Karma-Sahayak Foundation (PKSF) Bangladesh was present as Chief Guest.
Barbara Wickham, Director of British Council Bangladesh delivered the welcome note at the launching event.
Part of British Council's Social Enterprise Capacity Building and Business and Investment Readiness Programme (BiR), IIG will provide young entrepreneurs with training, mentoring and testing of their business models through a two and a half month journey.
For more information, visit IIG on Facebook: https://www.facebook.com/Innovate-Incubate-and-Grow-936640603078966/
Source: Daily Star Newspaper, 16 January 2016.
Link: http://www.thedailystar.net/next-step/british-council-launches-iig-social-enterprise-support-programme-205249